The journey begins 🌈
Expanding Thoughts 01
FOLKS!
This is the first newsletter. Wild. 🎉
And a wild week indeed. This "Learning in Public" journey has been such a fantastic experience so far. (and it's only just the beginning…)
In just under 4 weeks, I've already reached all the goals I hadn't even set!
400+ Followers
45+ Unique DM Contacts
28+ Newsletter Subscribers (thank youuuu 🙏)
and as many amazing Zoom calls as I can handle!
I can tell that this ride is just beginning… and there is a whole world out there to connect with. A world of incredible, insightful people & a world of ideas.
---
Writing
I wrote a brief reflection on my first podcast experience 🎙. What an amazing time!
I spoke with Norman Chella, the incredible, multi-talented podcast host of RoamFM about all things Roam Research. It feels nice to get that first lap around the track done. Now I'm all warmed up. (mhmm, attention other podcasters, mhmm)
---
Roam Research
Connecting with other Roam users over the past few weeks has been a BLAST.
It's incredible to have found so many like-minds. (Not just within Roam, but the whole learning community on Twitter). I feel like I've stumbled upon a giant internet mirror… it's almost eerie how many people with shared interests I have discovered in the past few weeks. 🔎
Demo Database
This week, after being inspired by a public database on Twitter — I decided to dust off my own "Demo-Database" I had been building.
The goal of my demo-database is to show other people what my Roam is like. My *actual* database is perhaps too private of a place to use as a demonstration.
So it polished it up, wasn't going to release it yet, but here we go.
It's messy.
It's incomplete.
It's inconsistent in places.
It's probably kinda confusing.

But HEY! Release now, polish later — that worked for getting the website released last week, the newsletter this week and probably the next thing I do.
Here it is — would LOVE your feedback ❤️
[[Future Links]]
This is an idea I had while making my Demo-Database earlier today.
I was writing the post about my first podcast experience — and I thought, "hey! I could link to this other idea I have… but I haven't written anything on that, yet".
Then I decided to break the rules of space and time and create a link to a future post*. ✨
Its a way for me to:
Track ideas that I could/would/might write about in the future. (A Writing Inbox)

Encourage input from readers on what to explore next.
*SUUUUUUPER experimental so far. But I think its close.
Let me know what you think!! I'm curious to know your thoughts. How is the experience? How could it be improved?
---
Conversation Highlight
My favourite thing about showing up online is meeting people and building relationships. SO FUN & rewarding.
Tonight, juuuuuust before writing this newsletter, I had the pleasure of sharing a call with Ritesh (@Reddy2Go on Twitter).
Such an inspiring conversation. Ritesh is a breath of fresh air.
We talked about play, nature, serendipity, and connection.
Here, you can see Ritesh demonstrating kittens wrestling (yes, you read that correctly).
"In nature, everything is play" - Ritesh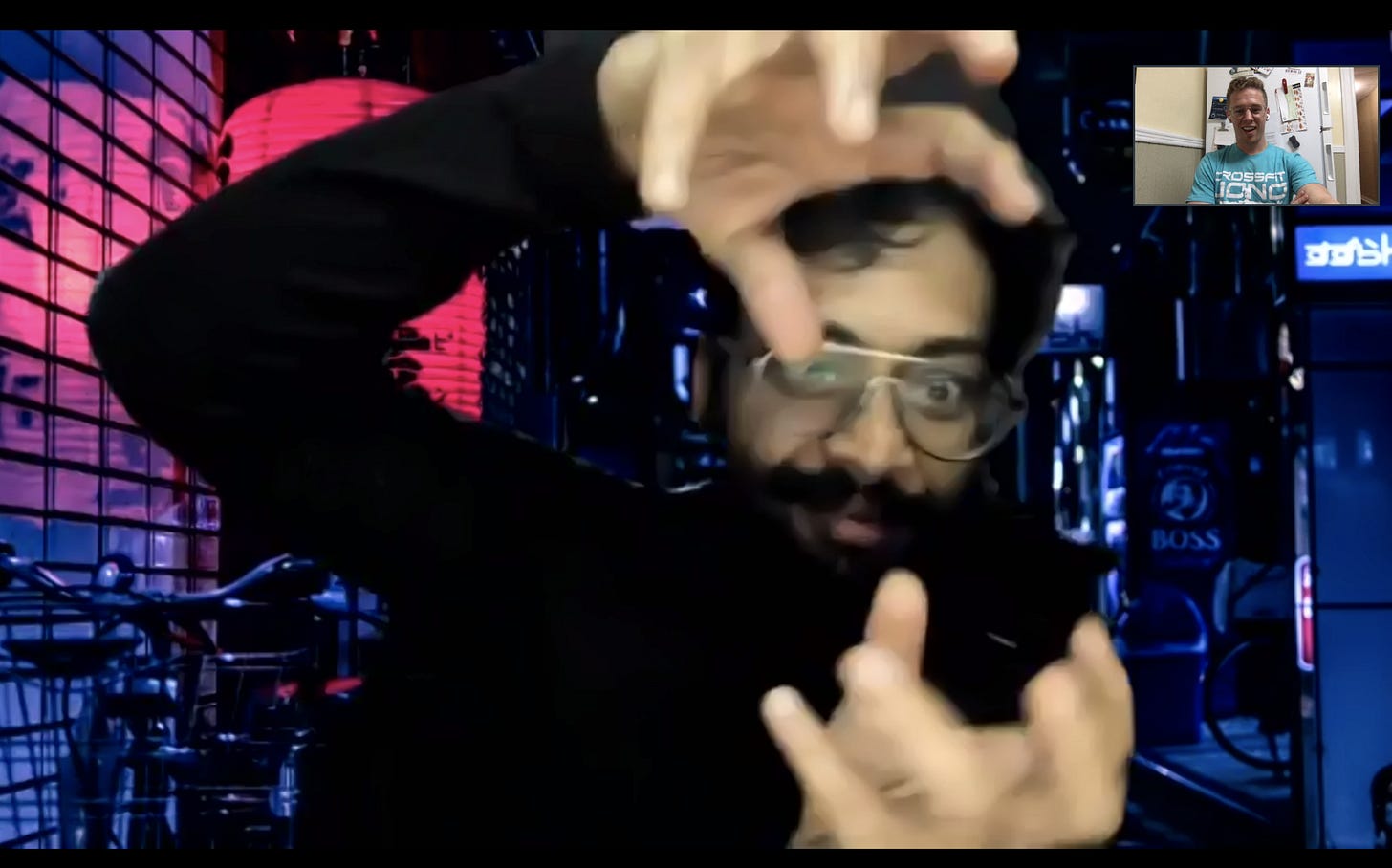 ---
Golfing Canada's #1 Course…. TOMORROW!
I'm super excited as I'm writing this because I get to play Cabot Cliffs for the first time tomorrow… the #1 Ranked Golf Course in Canada!
It's beautiful. And only 2 hours from my home — on the west coast of Cape Breton Island, Nova Scotia.
Due to COVID-19, we essentially have the course to ourselves! Which means this is an opportune time to play without paying an arm and a leg.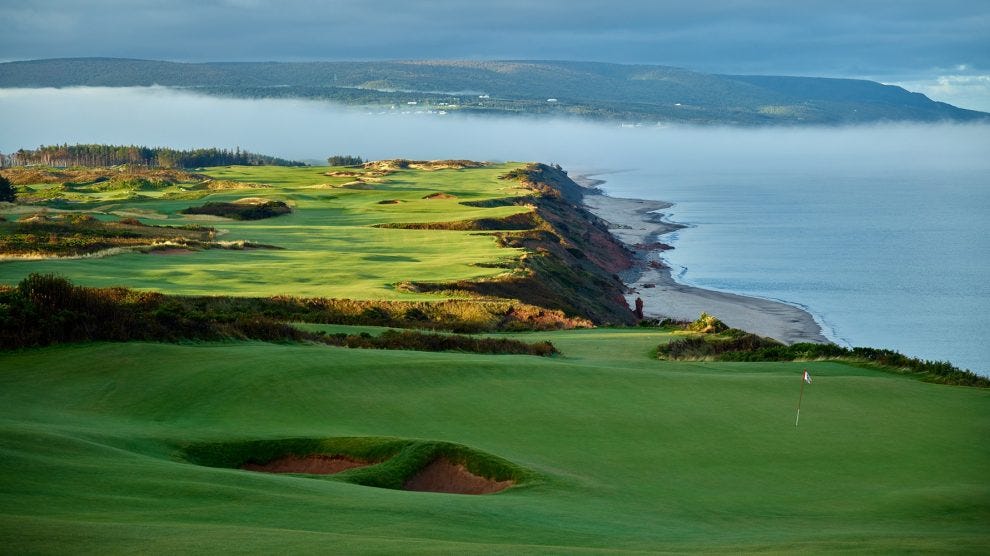 ---
If you liked this, let me know (& consider sharing on Twitter)! I plan to keep future editions quite brief, but there is A LOT going on right now it seems.
That's all for this week! Phew.
Much love,
Brandon